Wide range of solutions for commercial and private spaces
Best Car Parking Shades Suppliers in Fujairah
---
Fujairah enjoys modern facilities and conveniences in the United Arab Emirates as it has a lively life and strong economy. You can also install the modern and customized car parking shades in Fujairah at the best prices.
About Fujairah
: The small emirate of Fujairah is the only one that's situated on the east coast, located along Gulf of Oman. Today this community enjoys modern facilities and conveniences thanks to its strategic location which provides easy access to international shipping routes. Around 40 giant tankers pass through every day making it a top oil-bunkering
Fujairah port
due in part from its free movement across major shipping lanes.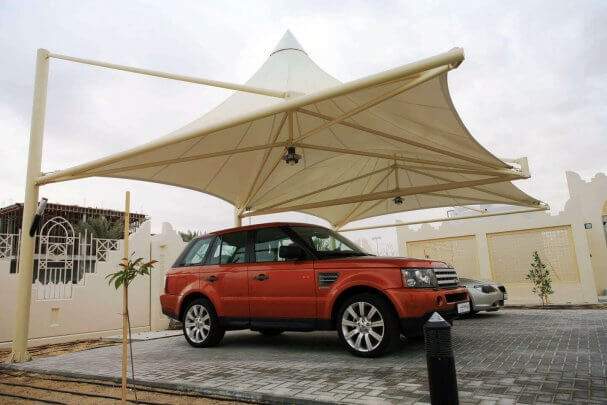 We Are Leading Car Parking Shades Company in Fujairah
We are one of the best car parking shades companies in Fujairah as we offer excellent and affordable solutions for commercial and residential spaces. We are a one-stop shop to make all your car sheltering dreams come true! We offer two types of fabric material for our customers.
PVC Waterproof Fabric
PVC fabric is a durable material that can be used in the construction of car parking structures to protect vehicles from heat and preserve color. It also has excellent tensile, tear, and adhesion strength which makes it ideal for use with other materials like steel frames to provide maximum protection. The PVC fabric also has an excellent heat insulation that will keep the outdoor temperatures out of reach while still keeping it comfortable inside your sheltering roof.


HDPE Commercial Knit Fabric
The HDPE Commercial 95 is a high quality knitted fabric that has been specially designed for car parking shade area, tensile structures and awning shades. The material in this cover provides resistance to ultra violet light degradation because it is manufactured using the highest grade ingredients which are resistant to UV lighting. This fabric material comes with water-resistant and fire retardant qualities. The High-Density Polyethylene (HDPE) commercial 95 is made of only top notch materials and makes use of strong fibers that will not degrade when exposed by sunlight over time - unlike most other substances out there.


RELIABLE CAR SHADE COMPANY

We pride ourselves in creating custom car parking shades to suit your needs. Whether you need a car tent or shade for an office building or one outside of retail space, we have just the product that will create peace and comfort during hot summer days by blocking out sunlight from damaging cars and surrounding environments with extreme heat rays. We make it easy on our valued customer's wallet without compromising on quality. We offer competitive pricing by still providing top-notch service. We also do consultations and site visits to discuss about size and requirements before installation. So you can enjoy all the benefits of car shading at its finest!

A safe environment is essential when running an organization. Our team of experts are here to help provide customized solutions tailored specifically to each individual. You can count on our team to create car parking shades that will protect against sun exposure so that both cars and people stay cool in the summertime heat. Our car parking shade company solutions cater with big projects like designing car shade structures outside retail spaces as well as small scope such as providing custom shading options to private villa owners.


PVC and Knit Fabric Shade Structures to Protect Your Cars
Car Parking Shades Designs in Fujairah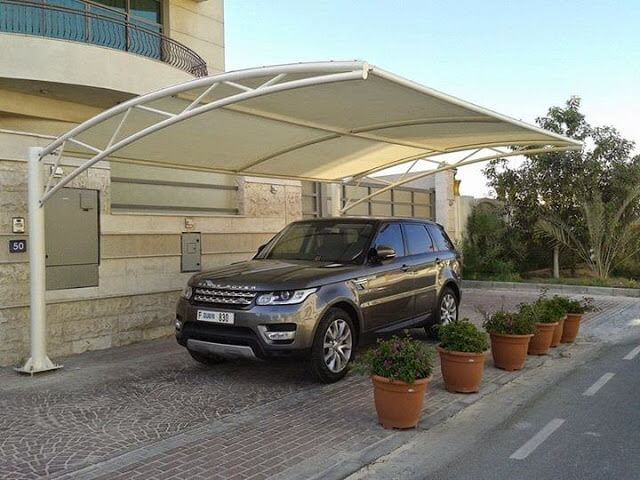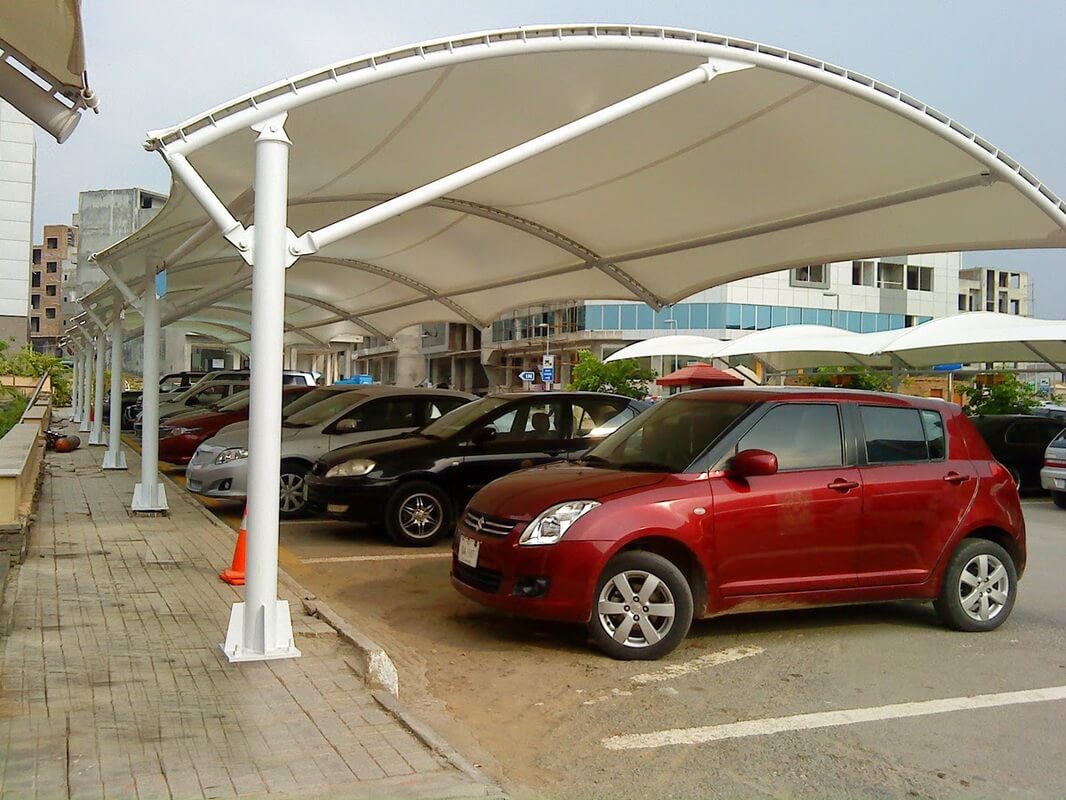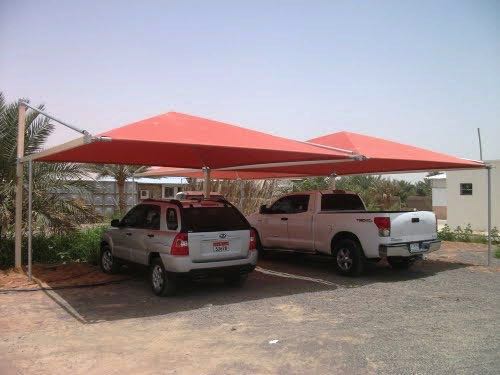 ---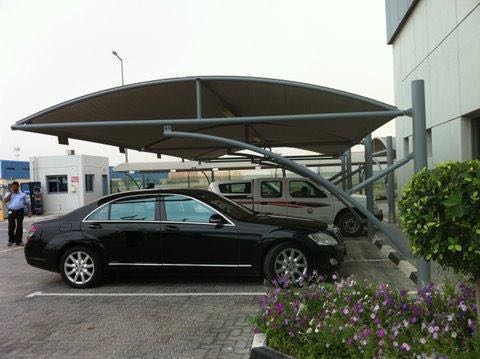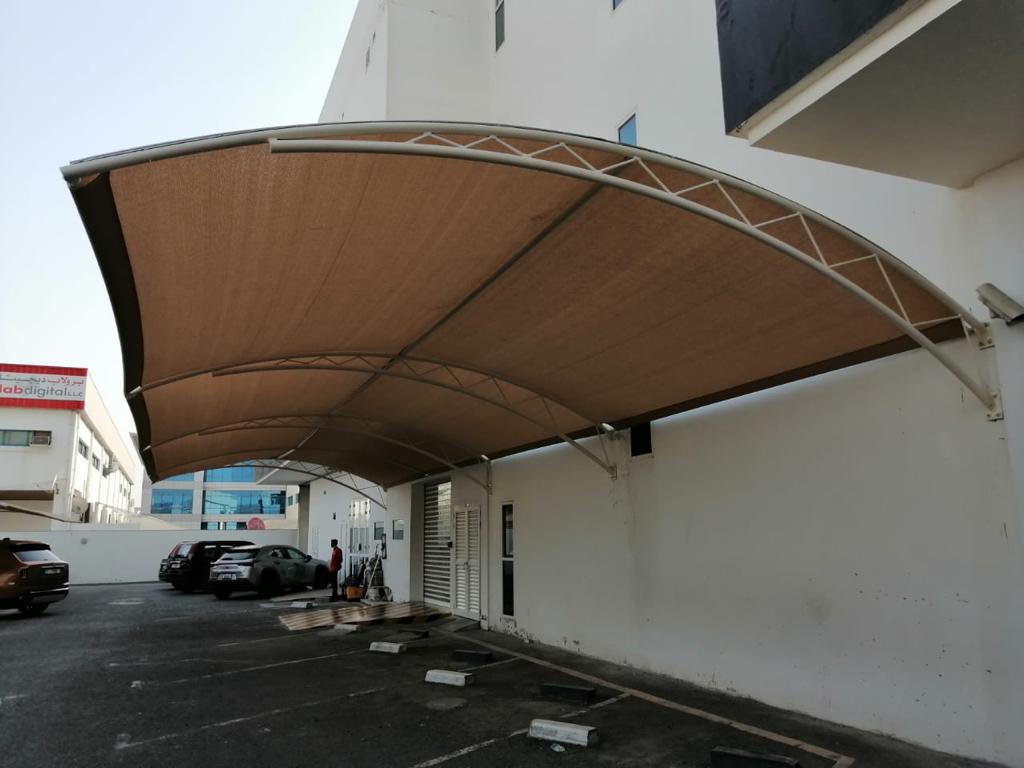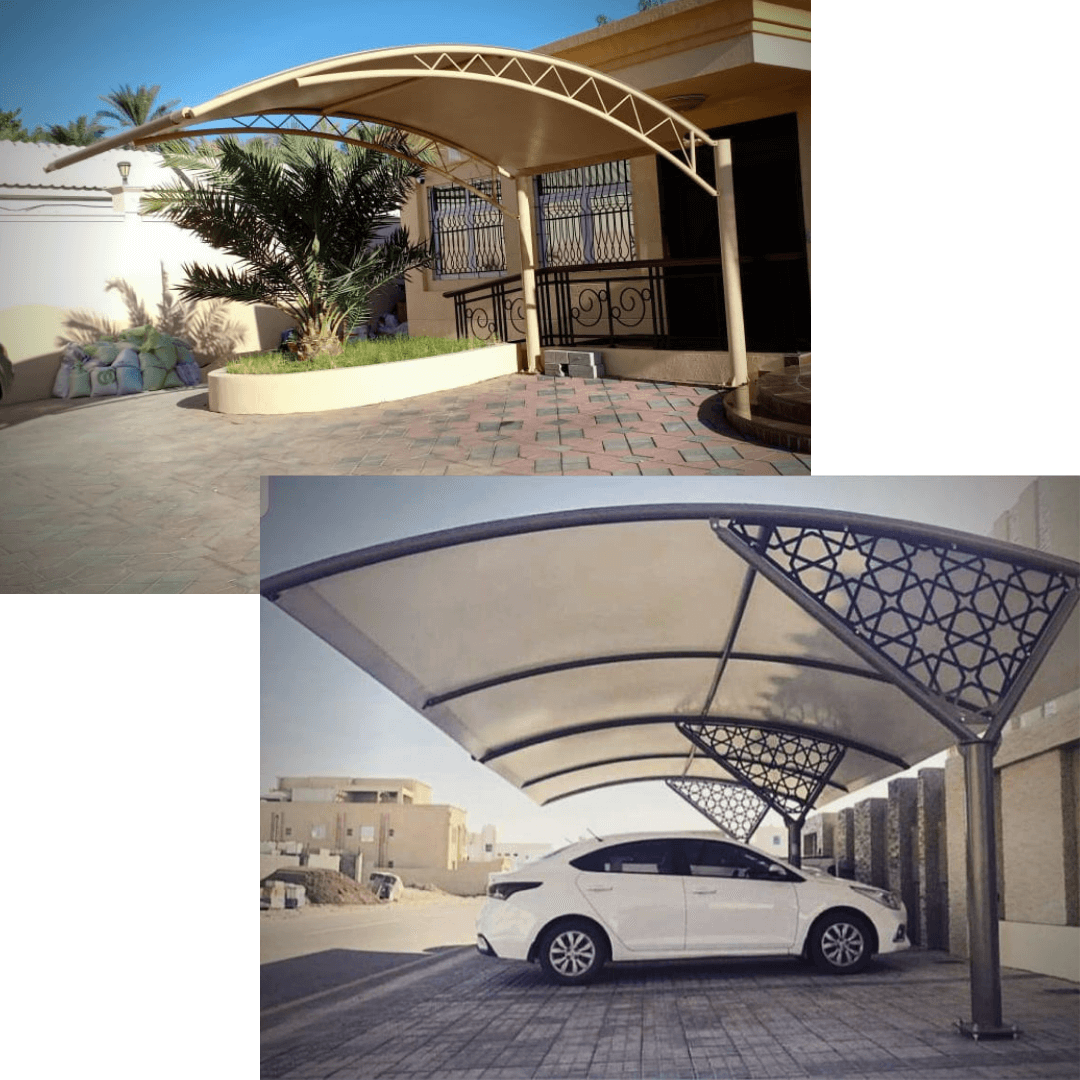 HIRE THE FINEST CAR PARKING SHADES MANUFACTURERS IN FUJAIRAH
Shelter Tent provides highly engineered car parking shades structure to its client, that provide extreme protection from the sun. Our car shade structures are very helpful for UAE's hot weather because they can also protect cars from UV radiations or water damage while being parked during a heavy rainstorm. We manufacture, supply and install both standard as well as customized shading solutions that suit your specific needs. Our car parking shade fabric provides maximum coverage with minimal obstruction by light penetration at any angle around corners.

We are a Dubai base Car Parking Shade and tents manufacturing company, delivering the most competitive prices with state of the art designs. We provide our customers in Abu Dhabi, Sharjah as well as other Gulf regions like Ajman, Al Ain, Umm Al Quwain and Fujairah with Cantilever car parking shades which are high quality solutions for your needs.


Areas We Serve
Al Faseel
Al Gurfaa
Al Hilal
Al Ittihad
Al Mahatta


Al Sharia
Anajaimat
Fujairah Free Zone
Haleefath
Madhab


Merashid
Owaid
Port of Fujairah
Rughaylat
Rumaila


Safad
Sakamkam
Seh Al Rahi
Town Center
Across Fujairah

Industries We Serve
Construction companies
Road construction companies
Hospitals
Shopping malls
Restaurants


Airlines
Banks
Building Materials
Health care
Hotels


Conglomerates
Hessa
Jumeirah 1
Jumeirah 2
Ras Al Koor


Real estate holding & development
Oil & gas companies
Consumer services
Financial Institutes
Telecommunications

Ready to get started on your project?
So are we! Contact us and we'll be in touch with you asap.
Write to us at info@sheltertent.ae or Call us now at +971 56 7771673.