Wide range of solutions for commercial and private spaces
Best Car Parking Shades Suppliers in Sharjah
---
Now install the best quality car parking shades in Sharjah at the most affordable rates.
About Sharjah
: Sharjah is one of the most modernized cities in the UAE. It has a number of industrial areas that contribute to more than half its economic output and its
Expo Centre Sharjah
, which attracts events from around world because it's such an attractive venue for international trade shows. With 19 industrial areas contributing to more than 48% of the UAE's gross industrial output. There are three ports and two free zones:
SAIF Zone
and
Hamriyah Free Zone
. Sharjah is a great city for those seeking opportunities in this field.
Whether you're a business, showroom, retail operations big and small, owner or a villa owner/homeowner, we are confident that we will always provide the best possible solution for your commercial or private space. Whether your space is commercial or residential, we'll always come up with the best possible solution for car parking shades in Sharjah.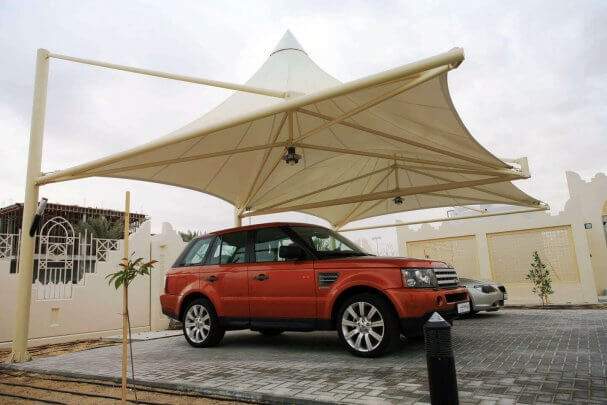 We Are Leading Car Parking Shades Company in Sharjah
To ensure that your car does not get damaged due to harmful UV rays, it is vital to install the absolute best car park shade structure on your premises. Hence, with so many years of experience in this business, we will help you make sure that all the cars that come into your parking lot will be protected from excessive sunlight and heat thus leading to a safe environment for everyone. We are one of the leading car parking shades suppliers in Sharjah .

With totally customized car parking shades in Sharjah, you're guaranteed to have a car park shed facility that will work perfectly for your needs whether it's for indoor or outdoor use. Whether you need something small or something big, we are always on hand to help you achieve the perfect look and feel that car park shade structures can provide. We have all kinds of designs and styles that will not just take your breath away but also let your imagination flow freely. A safe environment is key to success when it comes to things such as business practices and customer relations.
RELIABLE PARKING SOLUTIONS

We make it easy and affordable for you to protect your cars, your customers and everyone in the environment from extreme sunlit. We will ensure that you are provided with the best car parking shades solution for your needs. From commercial to residential, we always provide customized solutions that are tailor-made for everyone's specific needs. We have the best car parking shades experience in the Sharjah as we are one of the leading car parking shades companies in Sharjah that is known for its high quality services and workmanship.

When it comes to providing solutions for all different kinds of properties, we have an expertise in working with a variety of people from business owners to private homeowners. We will work closely with you throughout the whole process so that your car parking shades facility will not just meet your expectations but exceed them as well. With us, you're always ensured that what you see is what you get plus more. Our aim is to make sure that your environment is not just protected but enhanced as well. We are specialized car parking shades suppliers in Sharjah and across UAE.


PVC and Knit Fabric Shade Structures to Protect Your Cars
Car Parking Shades Designs in Sharjah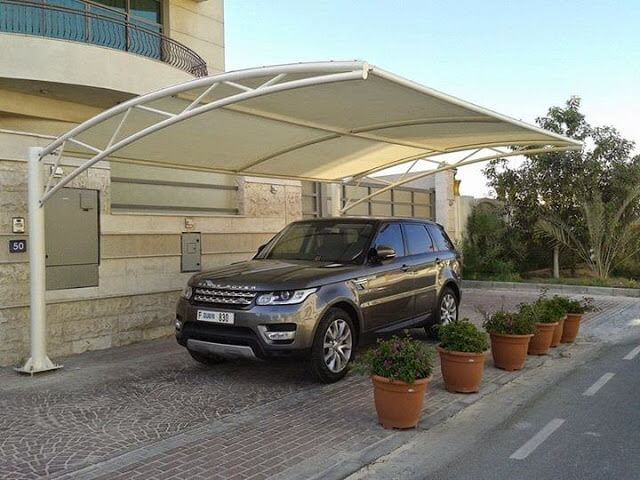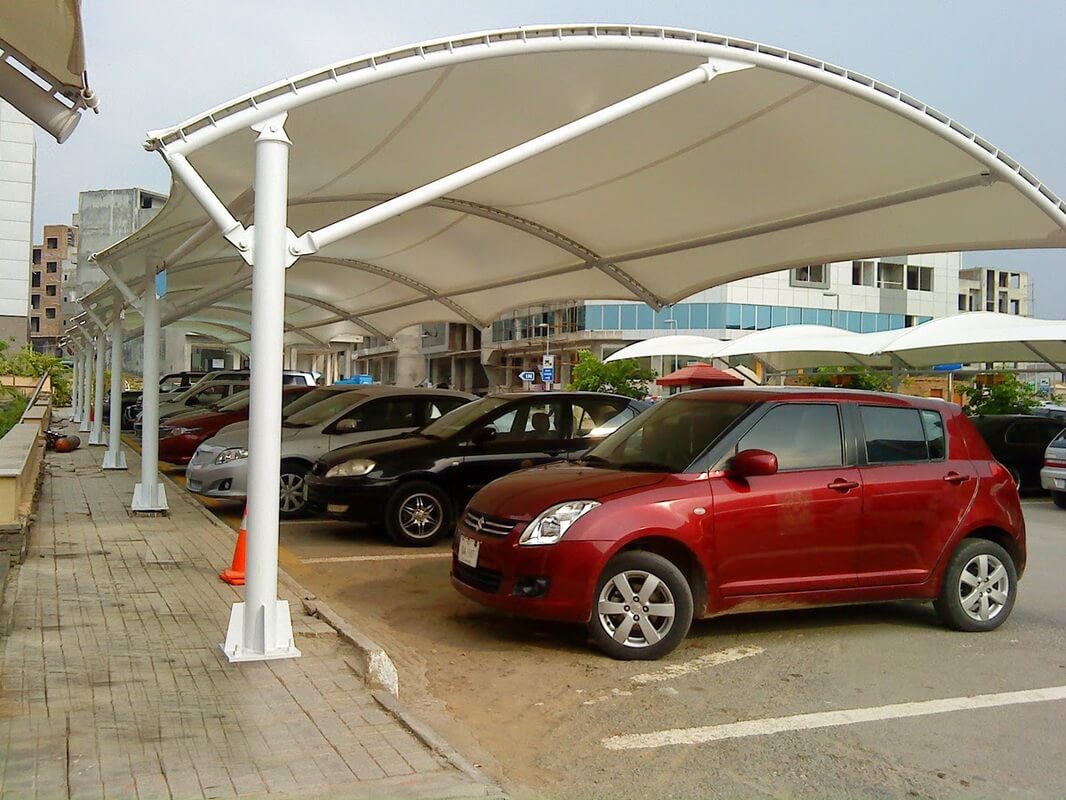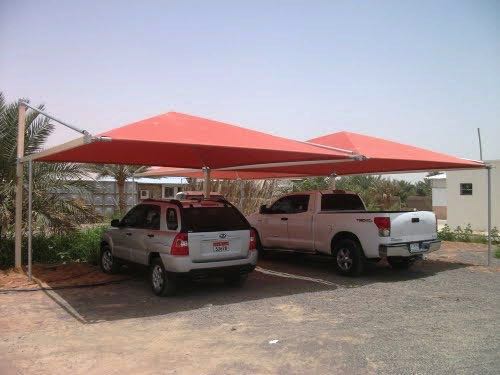 ---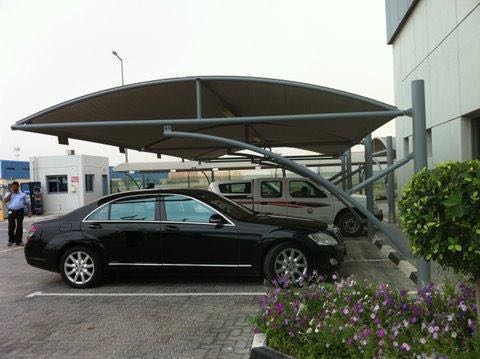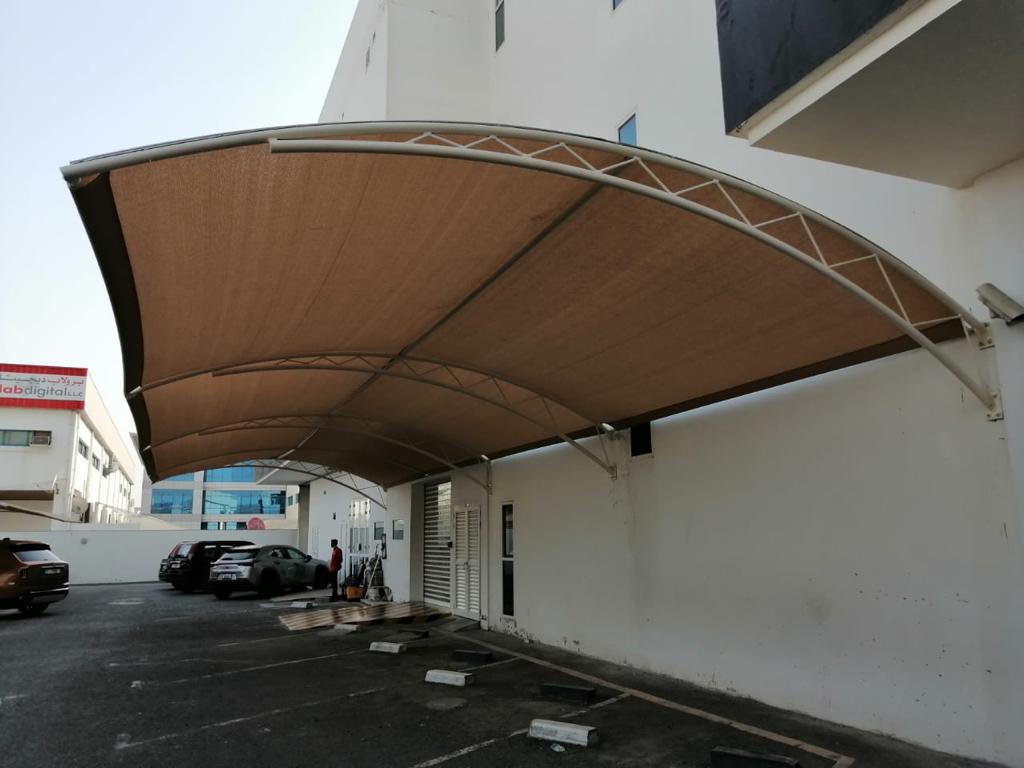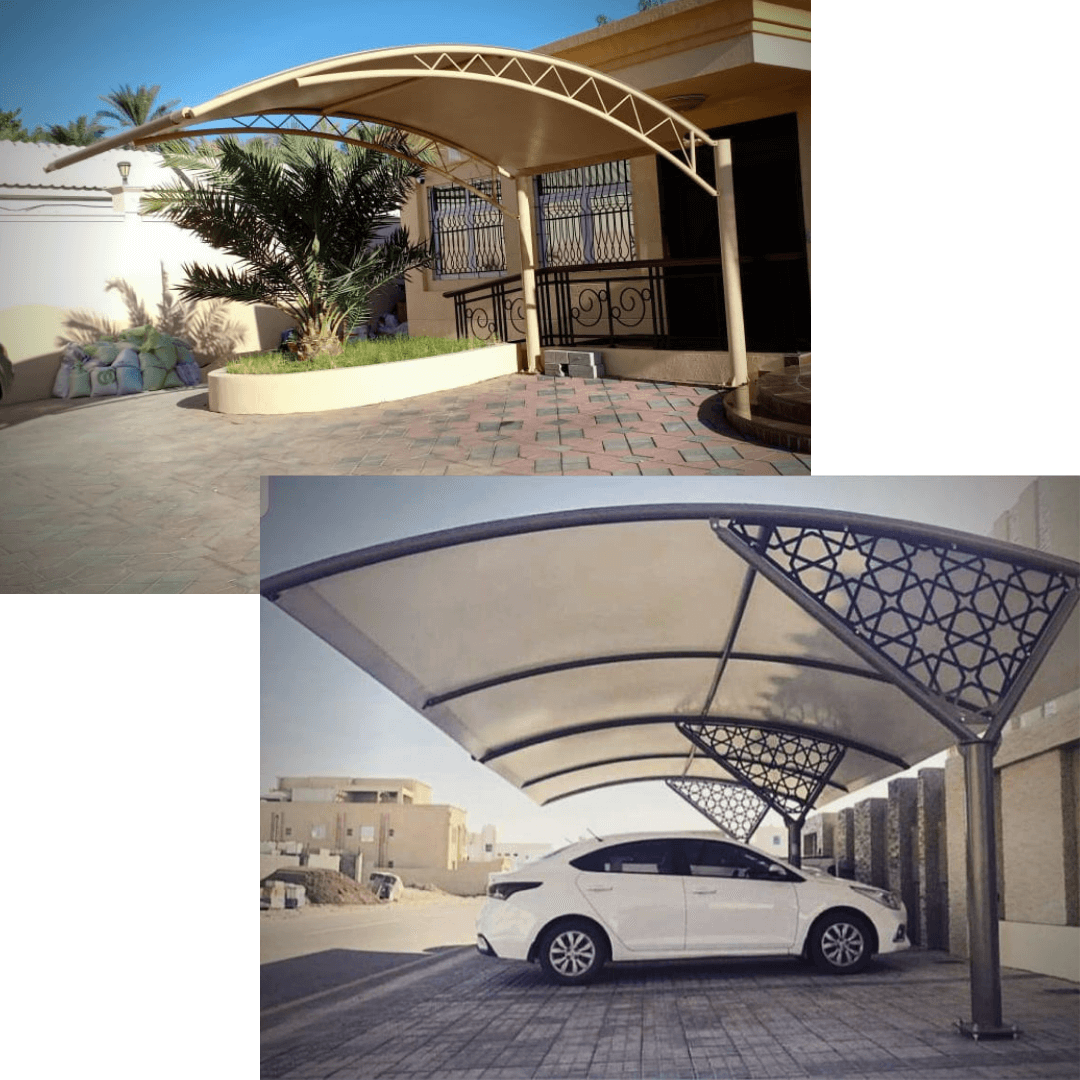 HIRE THE FINEST CAR PARKING SHADES MANUFACTURERS IN SHARJHA
We will provide you with a facility that leaves everyone feeling content to be in your space . We have been building a reputation of being the very best for years through our quality and style. We always make sure that we carry out every project to perfection and produce high quality car park shades structures that do not just look good but last for a long time too. Once you work with us, we're pretty certain that you'll be back for more of our products and services again because we give the best value for money. We know that you want your car parking shades facility to be unique and to portray your brand.

We have been in this industry since 2016 and have worked with many clients, big and small, commercial and private entities alike. Our extensive knowledge of car parking shades structures has served us well over the years as we continue to grow our clientele base across Dubai, Abu Dhabi and Sharjah. The list just keeps getting longer because more and more people are seeing what a great service we provide them. We have a team of experts who work day and night to ensure absolute satisfaction of our clients. To be at your service around the clock, all you need to do is call us.


Write to us at info@sheltertent.ae or Call us now at +971 56 7771673.
---