Finest Quality Tensile Shades in Dubai
---
Now you can install the finest quality tensile shades in Dubai at the best prices.
Shelter Tent FZE is one of the finest quality tensile shades supplier in UAE. We have designed a variety of tensile fabric structures that are designed to offer easy transportation and installation. The tensile fabric shades are used for various purposes. They are designed with less material as compared to traditional shade structures offering flexibility and convenience. After visiting your location, our engineers designs a proposed layout. As per the proposed layout, the tensile shades can be individually installed or they can be installed in series. Tensile shades are also great for space constraints areas due to its flexibility.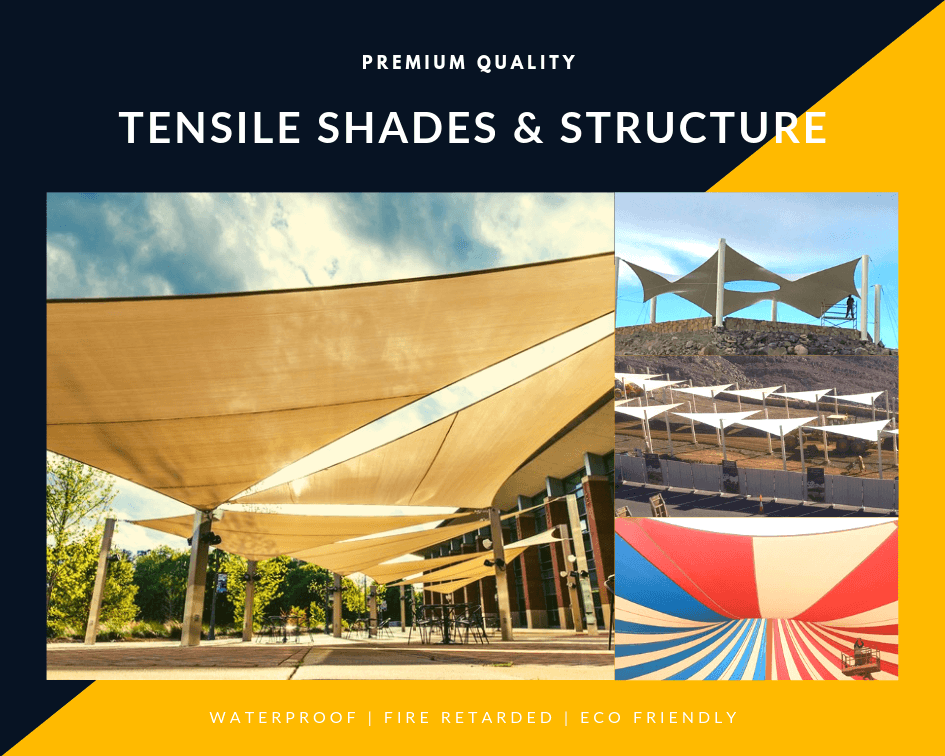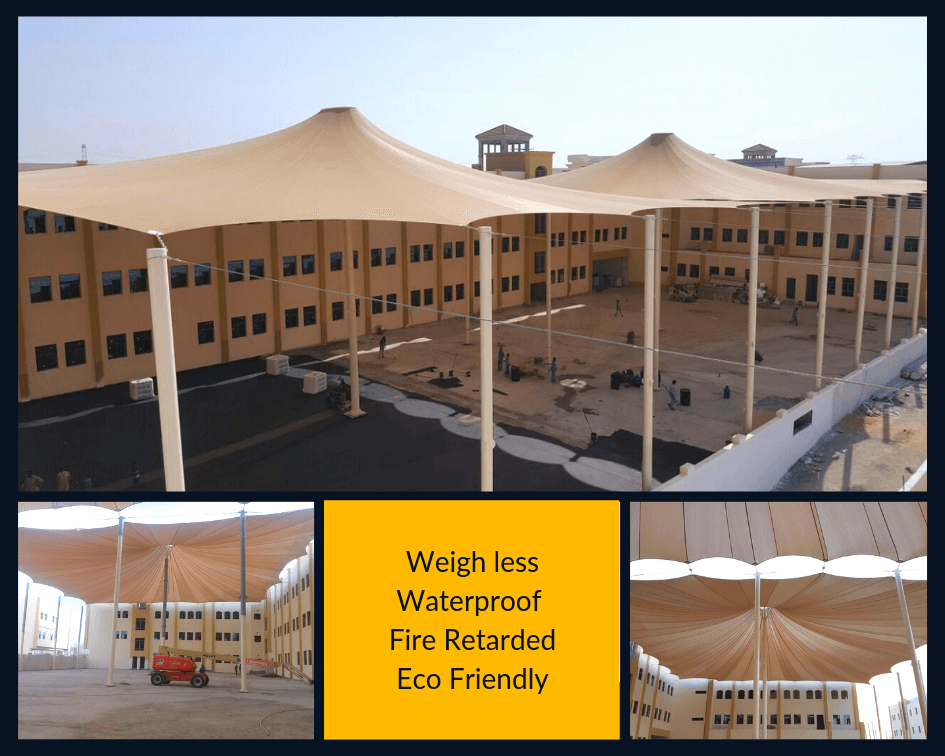 Due to it's attractive designs and aesthetically pleasing outlook, they can be installed anywhere to enhance the architectural design of the building, outdoor space, commercial areas or villas etc.. With a variety of customization offer, you can incorporate tensile shade structures in any architecture, industrial, commercial or residential spaces. The tensile shades looks equally great for indoor as well as outdoor spaces. They offer protection from sunlight and harmful UV rays.
Tensile shades in UAE are widely seen. There is a vast application of this kind of shades. Various application of Tensile shades in UAE includes,
Car park shades
Pavilions
Bleacher shades
walkways
Horse shades
Garden canopy
Pool shades
---
See more