Wide range of solutions for commercial and private spaces
Best Sun Shade Suppliers & Manufacturers in Dubai, Abu Dhabi, UAE
---
Dubai is an ultramodern city in the United Arab Emirates that has a lively life and strong economy. Now you can install the best quality car parking shades in Dubai at the most affordable rates.
We firmly believe that collaborative efforts that work towards embracing technology and embedding it in the very infrastructure of Emirates cities is at the core of improving human life experiences. Being one of the modern car parking shades suppliers in Dubai, our mission in consistent with
Smart Dubai
project is to improve lives by providing innovative solutions for smart, sustainable, and connected living. That is why our car parking shades in Dubai incorporate modern technology and sustainable solutions. To serve our car parking shades industry, we are committed to making our customers' lives easier through innovation and collaboration with other industries.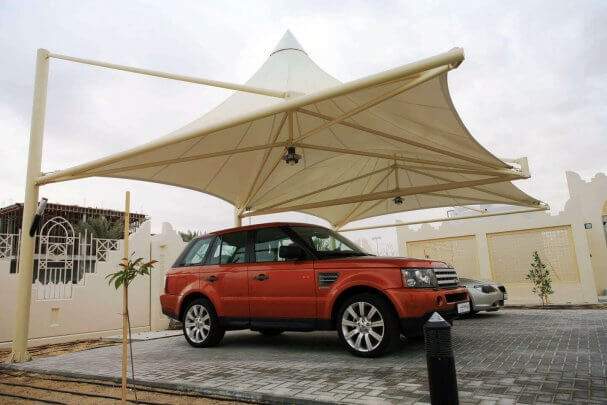 We Supply Premium Sun Shades & Sail Shades in Dubai
Dubai is as modern and luxurious as it gets with towering skyscrapers, futuristic architecture, and lively life. It is a city that has seen rapid development in various economic sectors. Dubai's most popular attractions are Burj Khalifa, which dominates its skyline at 830 meters tall with a luxury shopping mall. At the base of one of these towers lies Dubai Fountain choreographed to music that shoots water jets into the air at varying intervals in time for your viewing pleasure.

On an artificial island just offshore is Atlantis The Palm resort where you can swim around or explore marine life amongst otherworldly things! Everywhere there is a need for car parking shades structure to protect cars from combustion and extreme temperatures such as heat, wind, and rain.

With an extensive experience as a leading sun shades suppliers Dubai, we take pride in serving optimum sun shades solutions to the residential as well as commercial properties in Dubai, Abu Dhabi, and across UAE. Sun shade structures are amongst the expensive things to do in UAE. But we offer prices that are market competitive with a quality that surpasses others. With us, you can remain confident that you will get the best sun shade, sail shades, outdoor shade structure solutions for all kinds of spaces!
PREMIUM SAIL SHADE SOLUTIONS

Middle Eastern countries are known for the blistering sun, UV rays and its harmful effects. With the scorching heat, more people are looking for shading solutions that can block the sunlight and reduce the temperature. With the rising temperatures, it is becoming mandatory to protect your surroundings and also to elevate the aesthetic appeal of your home, outdoor spaces, offices, buildings, parks or malls. The growing number of cars also requires sun shades on the roads and shaded parking structures to protect the cars from extreme temperatures. The outdoor sun shades and car parking shade provides new context not only in architectural design but also in urban landscape development by providing a simple solution to this problem i.e. installation of a car parking shade. The installation of car parking shade will help to cool down cars and it will also provide protection from harsh sun rays!

If you're at the point in life where your car is more than just a mode of transportation, it's probably important for its paint job to last as long as possible. That means keeping your car away from direct sunlight and heat exposure as it can lead not only to fading of car paint but also cracking or peeling! When our car parking shades suppliers team installs one of our best-in-class car parking shades structures on your premises, we'll make sure that all cars are protected from excessive sunlight and thus leading to a safe environment for everyone. We've been providing this service since 2009 so don't hesitate to give us a call today if you live anywhere near Dubai because with a car parking shade installation like ours there will be no need for expensive maintenance costs later down the line such as touchups or repainting!


PVC and Knit Fabric Shade Structures to Protect Your Cars
Sun Shades Structures Designs in Dubai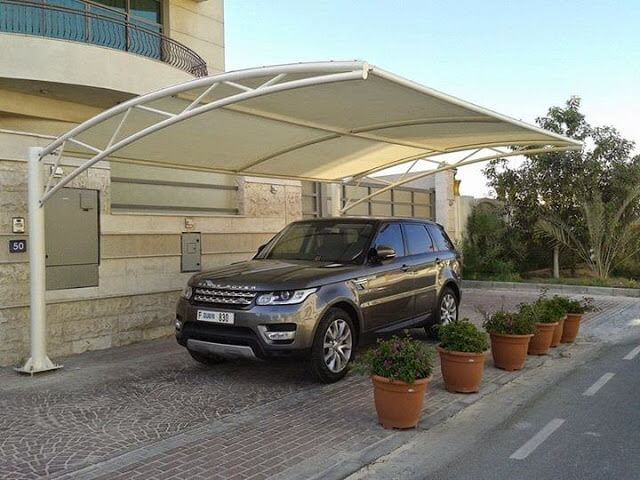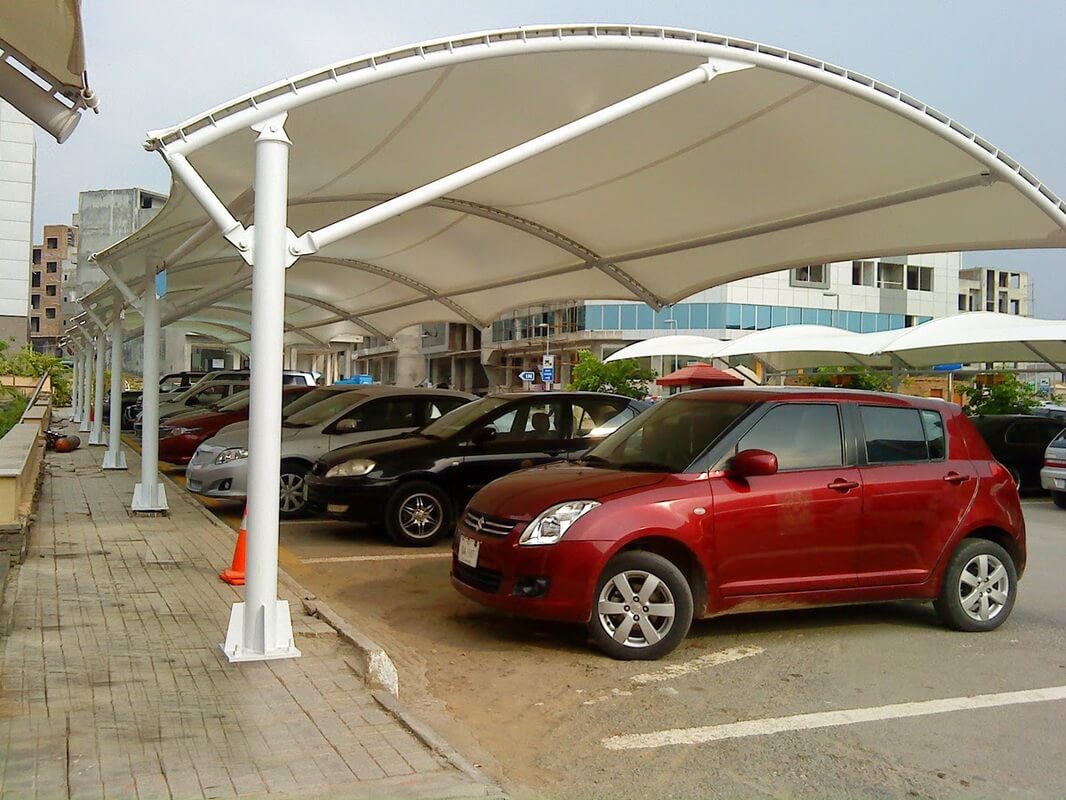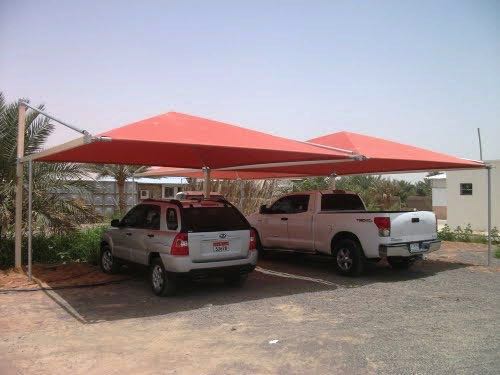 ---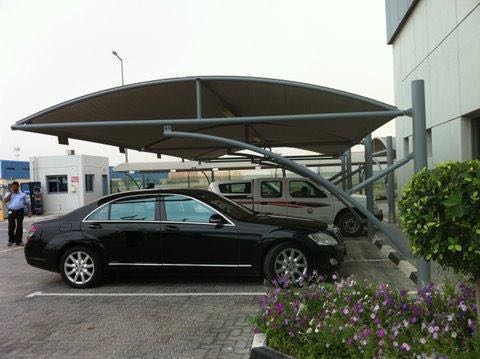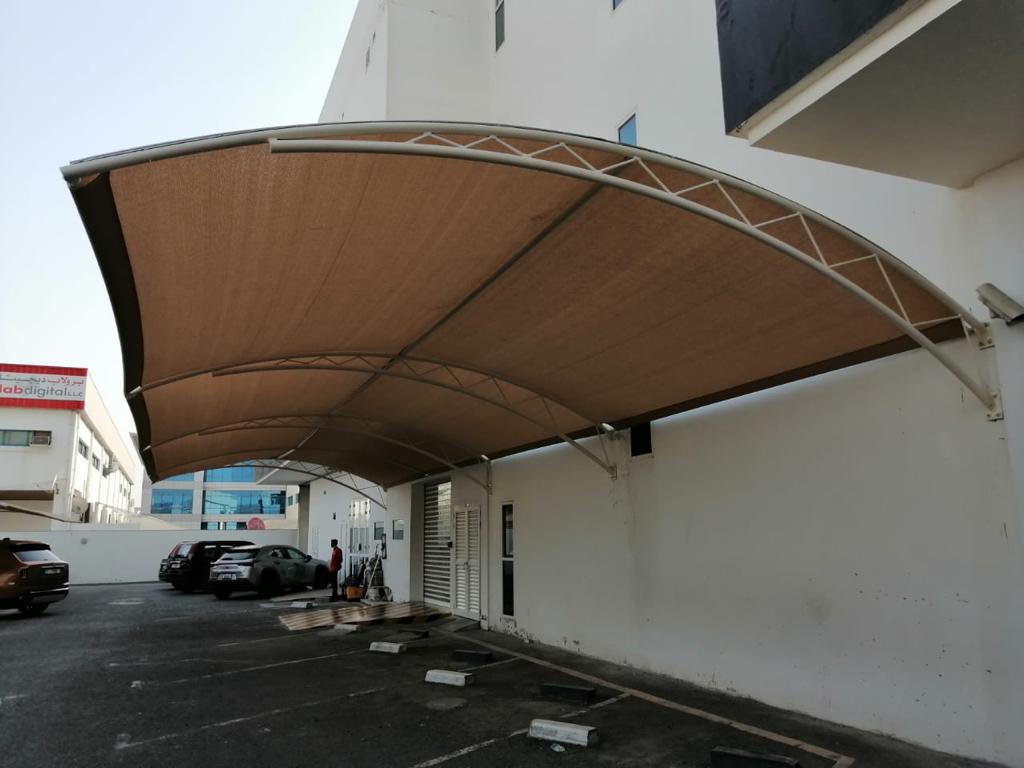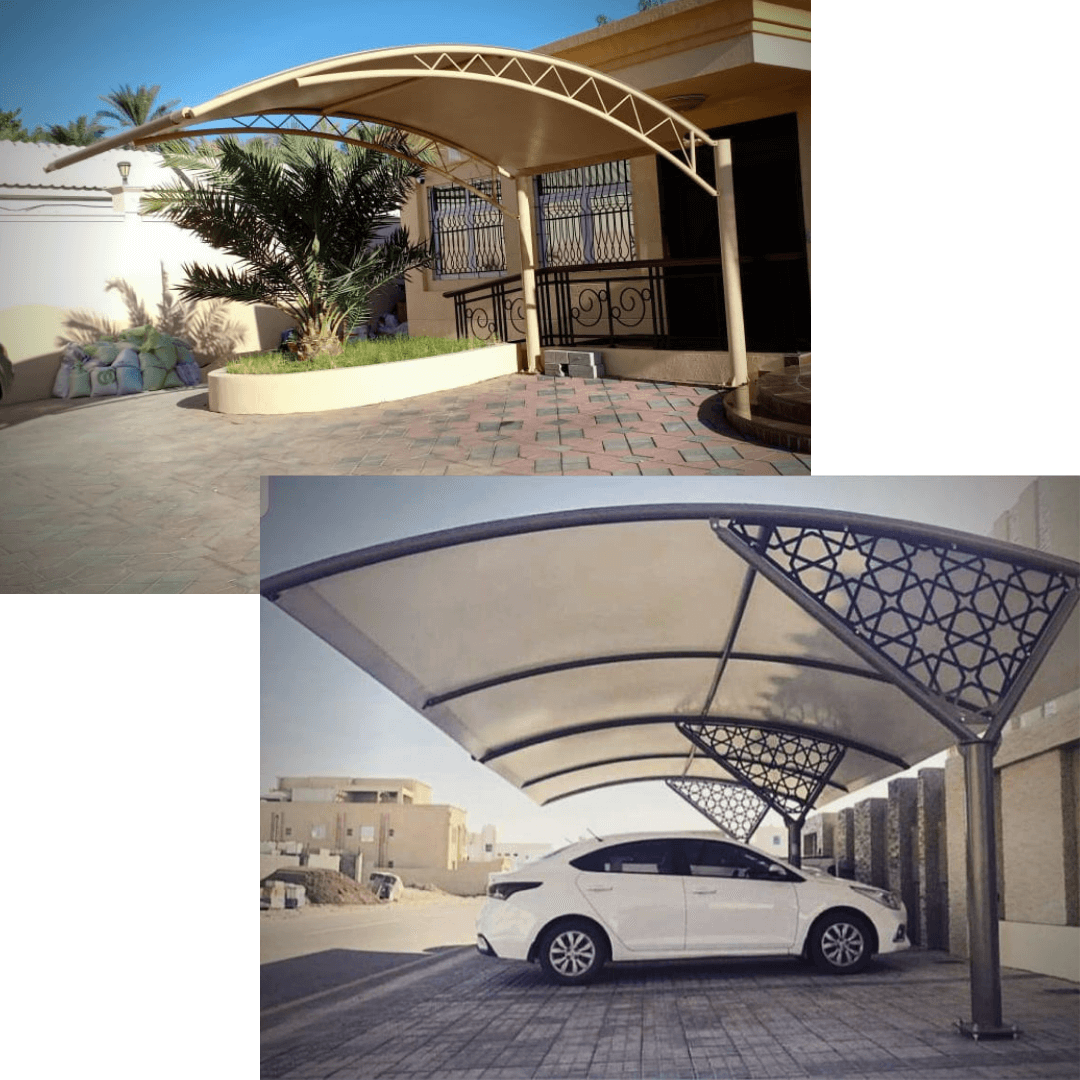 HIRE THE FINEST SAIL SHADES MANUFACTURERS IN DUBAI
We take care of your shading requirements and provide you with a bespoke solution to cater to your needs and preferences aptly. Whether the sunshade is for indoor or outdoor space, we try our best to provide you an outdoor shade solution that manages your family privacy. Regardless of what size of sail shade or canopy is needed, we always have the perfect sunshade solutions and design options that will impress any visitor as well as inspire creativity in even the most imaginative mind!

A safe environment is essential when running an organization like yours so keep us on hand at all times because our car parking shades suppliers team can help create just about anything from here- be it small details such as designing car shades for office buildings or bigger projects including parking shades of cars parked outside retail spaces. We make it easy and affordable for you to protect your cars, customers, and environment from extreme sunlight. We will ensure that we provide the best car parking shades solution tailored for each customer's needs – whether commercial or residential- in Dubai as well as Abu Dhabi and Sharjah where our high-quality service is known for years.


Explore our wide collection of commercial and private
Sun Shades & Sail Shade Structures Designs In Dubai
Ready to get started on your project?
So are we! Contact us and we'll be in touch with you asap.
Write to us at info@sheltertent.ae or Call us now at +971 56 7771673.