Wide range of solutions for commercial and private spaces
Best Sun Shade Suppliers & Manufacturers in Dubai, Abu Dhabi, UAE
---
Dubai, located in the United Arab Emirates, is a bustling metropolis with a thriving economy and a vibrant lifestyle. One of the essential features of the city is the intense heat and sunshine that blankets the area. Therefore, sun shades are an important addition to any outdoor space in Dubai.
We are proud to be one of the leading sun shades suppliers in Dubai, and we firmly believe in utilizing technology to enhance the overall quality of life in the city. Our mission is aligned with the
Smart Dubai
project, which focuses on providing innovative solutions for smart, sustainable, and connected living. Our commitment to innovation and collaboration allows us to offer the latest in sustainable and modern sun shade solutions. We understand the importance of providing quality sun shades in Dubai, and our products incorporate the latest technology to ensure optimal performance and durability.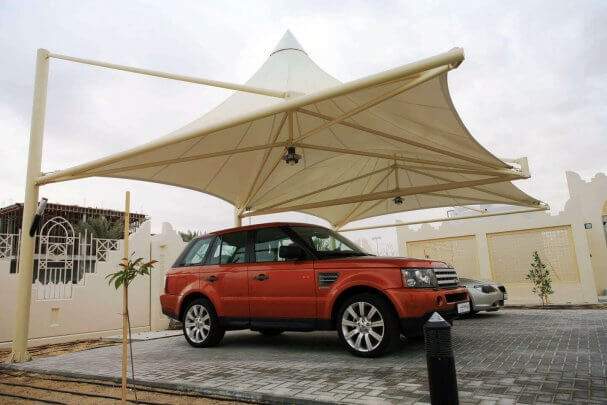 We Supply Premium Sun Shades & Sail Shades in Dubai
We understand the importance of providing quality sun shades in Dubai, and our products incorporate the latest technology to ensure optimal performance and durability. Our sun shades are designed to protect outdoor areas from the intense heat and UV rays of the sun while also maintaining an aesthetically pleasing appearance. Our dedication to serving the sun shade industry in Dubai is rooted in our commitment to improving the lives of our customers.

We strive to make their lives easier by providing innovative solutions that meet their specific needs. Whether it's for a residential or commercial space, our sun shades are the perfect addition to any outdoor area in Dubai. Dubai is a city that epitomizes modernity and luxury. From towering skyscrapers to futuristic architecture and bustling lifestyle, Dubai is a city that has seen rapid development in various economic sectors. The city boasts some of the most iconic attractions, such as the Burj Khalifa and the Dubai Fountain, that attract visitors from all over the world.

As one of the leading sun shade suppliers in Dubai, we understand the need for high-quality sun shade structures that protect against extreme temperatures and provide comfort in outdoor spaces. Our extensive experience allows us to provide optimal sun shade solutions for both residential and commercial properties across UAE.
PREMIUM SAIL SHADE SOLUTIONS

Dubai is a city with extremely hot weather conditions, which makes it necessary to have a shading solution to protect people, cars and properties from the sun's harmful UV rays. At our sun shade suppliers in Dubai, we offer a wide range of shading solutions to cater to your requirements, be it for your house, balcony or swimming pool. Our sail shades in Dubai are manufactured with top-quality materials and are designed to last a long time. With our extensive experience, we take care of your shading needs and provide you with a bespoke solution that is tailored to your preferences and aptly caters to your requirements.

Our car sun shade suppliers in Dubai provide an excellent solution for protecting your car from harsh sunlight exposure. Your car paint can damage due to fading, cracking or peeling because of excessive heat and sun exposure. Our car sun shades are designed to keep your car cool and protected from extreme sun rays. We offer a wide range of car sun shades that cater to different types of vehicles.

We also offer a variety of outdoor sun shades that provide a simple solution to beat the heat and add aesthetic appeal to your outdoor spaces. We specialize in sun shade installation in Dubai. Our sun shades for sale come at an affordable price, and we offer competitive prices compared to other sunshade suppliers in Dubai. We take pride in our work and strive to offer the best sun shade solutions in Dubai. With our expertise and experience, we ensure that our sun shades are installed with precision, making sure that your shading requirements are met to your satisfaction.
PVC and Knit Fabric Shade Structures to Protect Your Cars
Sun Shades Structures Designs in Dubai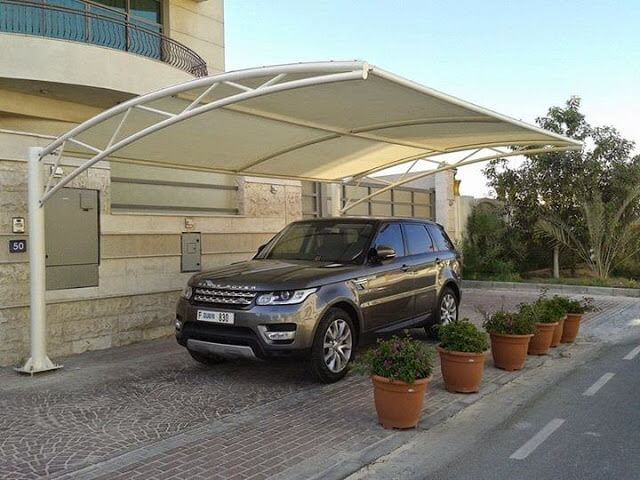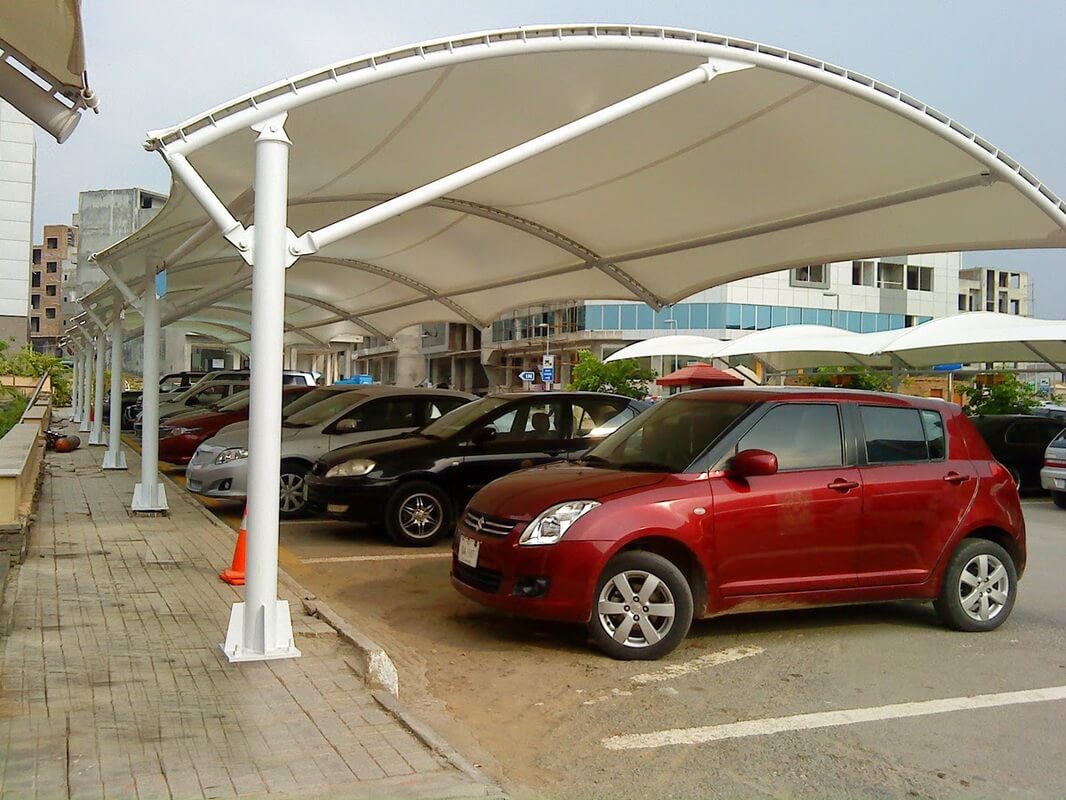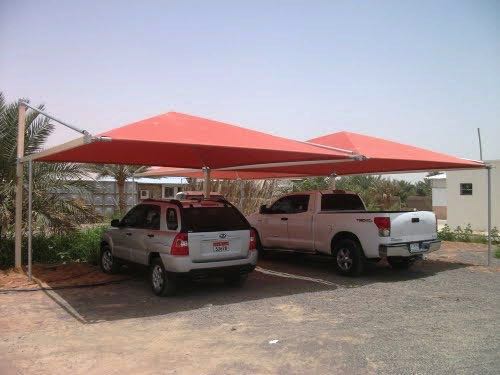 ---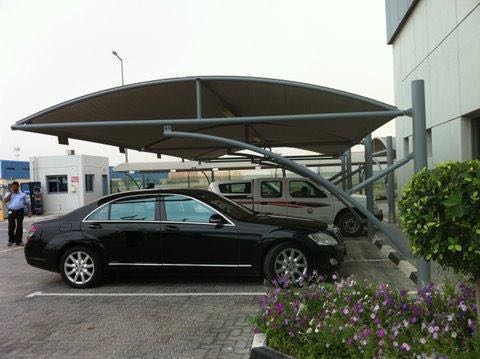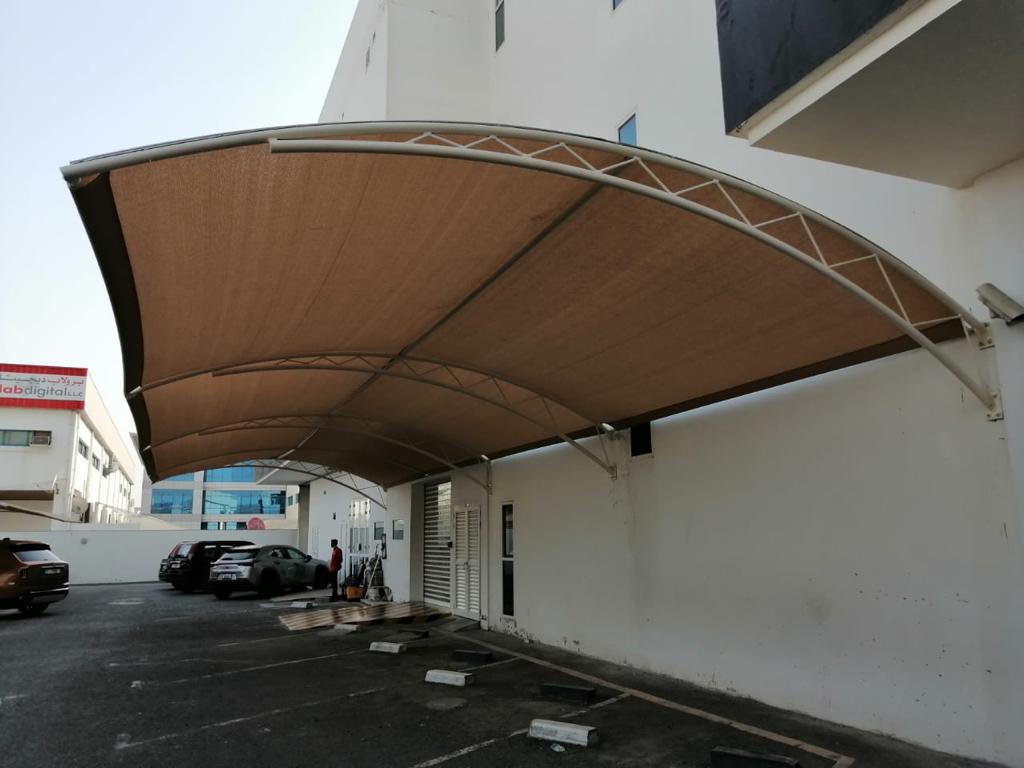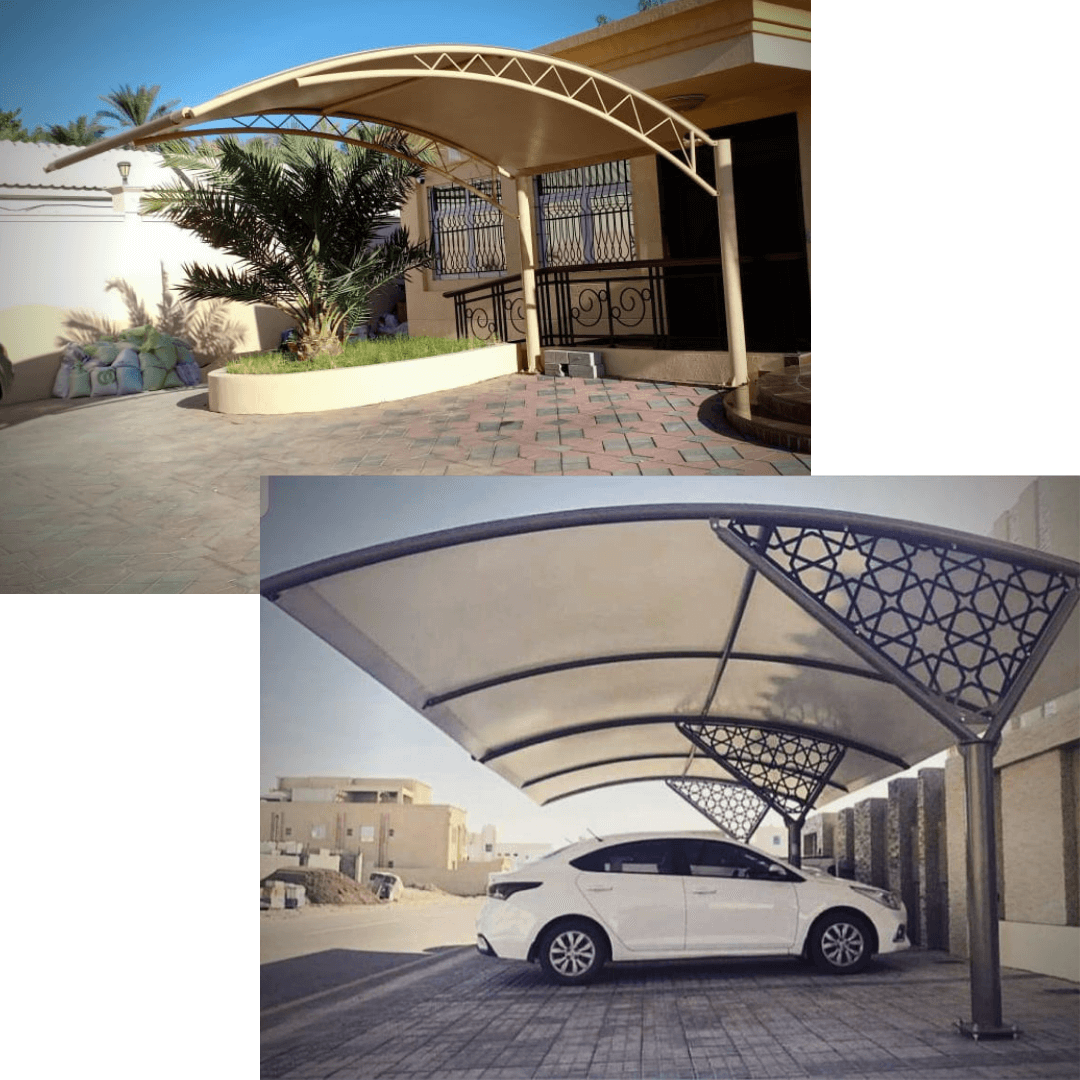 HIRE THE FINEST SAIL SHADES MANUFACTURERS IN DUBAI
Shelter Tent provide top-of-the-line sun shade solutions to protect you and your loved ones from the extreme heat while also enhancing the aesthetic appeal of your surroundings. We specializes in a wide range of sun shade structures, including sail shades, sun shades for houses and balconies, and swimming pool sun shades. Our sun shade solutions are designed to provide superior protection against the sun, wind, and rain, ensuring that you have a comfortable and safe environment.

Sun shade structures can be seen as a costly investment. However, we offer market-competitive prices coupled with our commitment to delivering high-quality and ensuring our customers receive exceptional value and satisfaction. We pride ourselves on being the finest sail shades manufacturers in Dubai. Regardless of the size of the sail shade or canopy needed, we always have the perfect sunshade solutions and design options that will impress any visitor and inspire creativity in even the most imaginative mind.

Shelter Tent is your one-stop solution for all your sunshade requirements in Dubai, Abu Dhabi, and Sharjah. Contact us today for the best sun shade installation service in the UAE!
Explore our wide collection of commercial and private
Sun Shades & Sail Shade Structures Designs In Dubai
Ready to get started on your project?
So are we! Contact us and we'll be in touch with you asap.
Write to us at info@sheltertent.ae or Call us now at +971 56 7771673.